Our most recent project for investment — 52 Coomurra Drive, Salisbury Heights, Adelaide, SA — is now fully funded. We closed this project in under five weeks with nine investors.
Key details of this project:
We raised $1.35m for phase 1 of 7
7% pa target income return*
Loan term up to 15 months
First mortgage secured
10 presales secured as a precondition
New projects coming soon
Since launching in May this year, CrowdProperty Australia has already assessed over $100m of property projects. In the coming soon list is phase two of the sub division at Salisbury Heights (Adelaide), a renovation/house flip near Canberra, and a townhouse project in Toowoomba.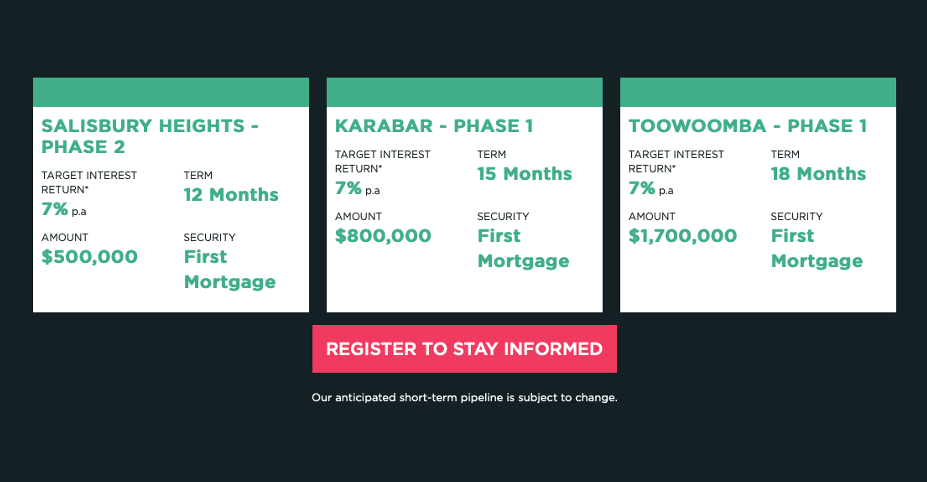 Please get in touch to find out more, or register now so you're ready to pledge funds against future property project loans. (Initial registration enables you to view all the details of projects coming soon on our platform.)