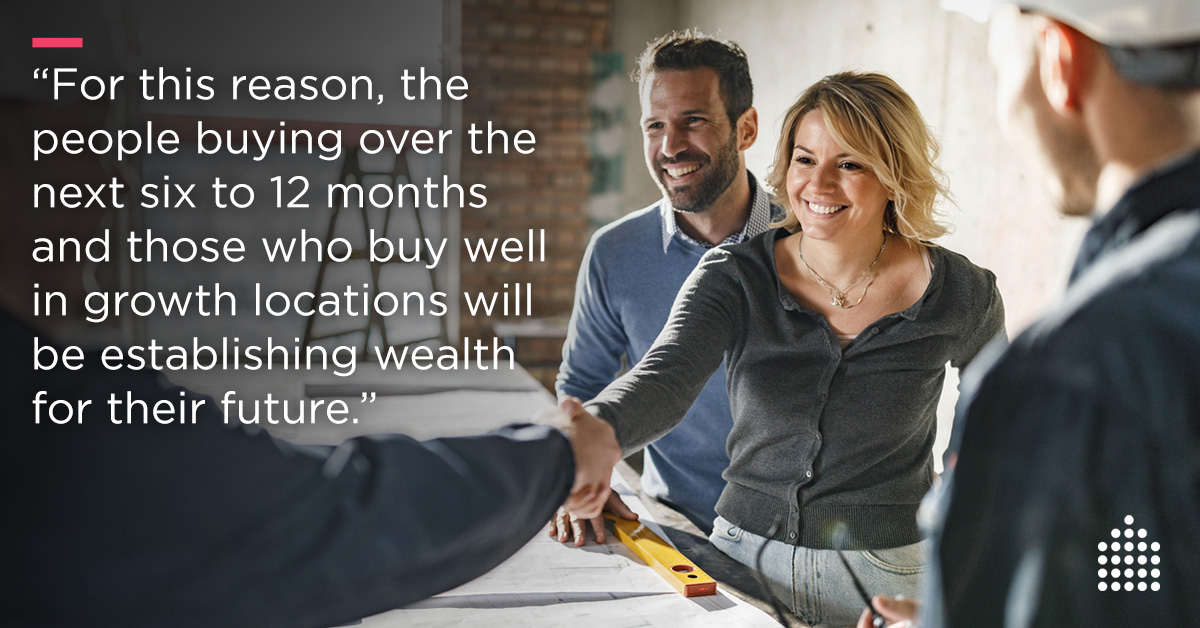 Changing interest rates have a profound impact on the viability of prospective investments across all asset classes, and the property sector in particular. By altering the cost of funds, shifting interest rates can decide whether a potential property investment is profit-making or loss-incurring.
For this reason, borrowers and investors on the property market must remain well apprised of how interest rates are likely to change, and what the implications will be for their investments going ahead.
The RBA turns hawkish in 2022
Australia's interest rate environment has undergone sudden and unexpected changes since the start of 2022, thanks to the long-term impacts of the Covid pandemic in tandem with breakneck inflation around the globe.
While the Reserve Bank of Australia (RBA) board committed in 2021 to keeping interest rates at record low levels for at least several years, rampant inflation has since forced it to change course and implement a series of rate hikes in 2022.
The RBA hiked its cash rate target for six consecutive months during the period from May to October, for a cumulative increase of 2.5 percentage points. This rise in interest rates has brought a sharp end to the Covid-era housing boom in Australia, with CoreLogic data pointing to nation-wide declines in housing prices since May.
Given the profound impact that changing interest rates have already had upon the fortunes of the Australian property market in 2022, investors and borrowers need to ask themselves what course of action the RBA is likely to take in future, and how this will affect their own decision-making.
Is the worst over for interest rate hikes?
Jane Slack-Smith, Director of Investors Choice Mortgages and Your Property Success education, believes the worst could be over when it comes to the RBA's rate hikes, particularly given the modest increase in October.
"The RBA didn't push ahead with a 50 basis point increase in October as most economists expected, but instead did a 25 basis point hike — this does indicate the early days of optimism from the RBA," she said.
Slack-Smith advises that people keep a close eye on the RBA's actions, federal budget and treasury forecasts in the next few months to determine whether this optimism is warranted. She warns that we will need to wait until next year to know for sure if the interest rate environment and rising inflation has turned a corner.
"If we do get another 25 basis point increase - or two, that will start confirming for people that there are reasons to be optimistic going ahead, and that we've actually come through the worst of it," she said.
"I don't think we will have full confirmation until the RBA meets again in February, after their January break because that's when we will see what has come of their interest rate changes, given it takes at least two to three months for them to have an impact on the economy."
Opportunities for renovators and investors
Irrespective of interest rate changes in the near-future, Slack-Smith points out that the string of rate hikes implemented by the RBA in 2022 creates opportunity for property investors such as aspiring renovators by putting stress on the market.
This stress has created widespread market uncertainty and brought down property prices in the short-term. Slack-Smith points out however that the underlying fundamentals of the Australian property market remain strong, given that immigration is on track to bounce back and interest rate hikes are bound to ease or even reverse in 2023.
"We have interest rates that are creating angst and putting downward pressure on property prices," she said.
"But fast forward, and in 12 months time most economists are talking about interest rate cuts, as well as pressure on rental properties that will increase property prices.
"For this reason, the people buying over the next six to 12 months and those who buy well in growth locations will be establishing wealth for their future."
Property investors and developers seeking to capitalise upon opportune changes to interest rates should also consider the financing services offered by specialised marketplace lenders such as CrowdProperty.
As specialists in the real estate sector, CrowdProperty is ideally positioned to cater to the needs of borrowers and investors who are hoping to tap opportunities in the property market during the temporary lull caused by interest rate hikes. For example, investors can benefit through diversification in real estate debt, while borrowers with the right specialist lender in their corner can take advantage of counter-cyclical buying and longer settlements.
CrowdProperty provides fast, simple and transparent property project finance for property professionals, learn more.
Contributor
Jane Slack-Smith is a respected author, media commentator and property coach. Jane has been named one of the Top 10 Property Experts by Money Magazine, one of the Top 4 Financial Influencers by Qantas and has been awarded the Australia's Mortgage Broker of the Year (twice!).