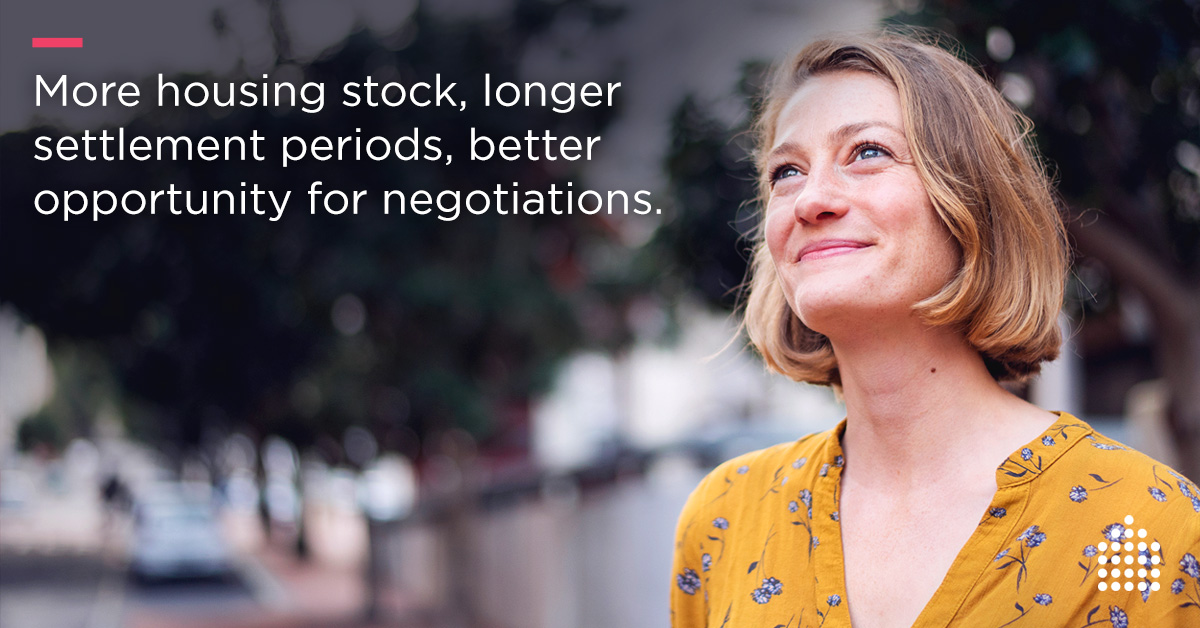 Near-term prospects for the property market look dim to some, but this may offer opportunities for small-scale developers to make astute purchases if they embrace longer-term counter-cyclical buying.
Counter-cyclical buying for small-scale property developers involves not running with the pack and comes down to the basic economic principles of supply and demand.
It means buying property when others are avoiding the market or anxiously trying to offload their properties to cut their losses. The perfect conditions for counter-cyclical buying are when stock levels are rising. This means lower competition for deals and the situation can also lead to properties staying on the market for longer which can force prices lower.
This market allows for better negotiation — terms that were unthinkable even six months ago are now commonplace, such as longer settlements, cooling-off periods, and lower prices.
Because developments take time to complete, developers can buy when the opportunity presents itself and later sell into a potentially better market.
A perfect time to buy?
The truth is there's no one perfect time to buy, but some times are better than others.
CoreLogic's national Home Value Index (HVI) found that Australian dwelling values dropped by 1.3 percent in July — the third consecutive month they had fallen.
Values were two percent below April's peak with five of the eight capital cities recording a month-on-month decline in July.
CoreLogic says the property market has weakened quite sharply since the Reserve Bank of Australia's (RBA) first interest rate hike in May. Since then, the RBA has lifted rates three more times, to 1.85 percent in August.
Economists expect further rate increases over the rest of the year as the RBA continues its fight against rising inflation and expect these to further hurt property values.
"Although the housing market is only three months into a decline, the national HVI shows that the rate of decline is comparable with the onset of the global financial crisis in 2008, and the sharp downswing of the early 1980s," said CoreLogic's research director, Tim Lawless.
"In Sydney, where the downturn has been particularly accelerated, we are seeing the sharpest value falls in almost 40 years.
"Due to record high levels of debt, indebted households are more sensitive to higher interest rates, as well as the additional downside impact from very high inflation on balance sheets and sentiment."
Other factors to consider
Properties are taking longer to sell. CoreLogic notes that the median days on market was 32 in the three months to July, up from a recent low of 20 days over the three months to November.
The auction clearance rate was 60.8 percent in the June quarter – about a fifth lower than for the June quarter of 2021. It's the lowest success rate since the September quarter of 2020 and well off from the record high of 80 percent in March 2021.
Similarly, vendor discounting has risen from the recent low of 2.8 percent in the three months to April last year. In the three months to July, the median vendor discount at the national level was 3.8 percent.
In addition, the flow of new listings is higher than the five-year average for this time of year.
And although interest rates are higher than they were a few months ago, as long as these are accounted for in the project feasibility (and any potential further hikes), it can be simply seen as a cost of doing business for savvy developers.
Taking advantage of the opportunities
If you believe now is the time to get into the market, there are some factors to consider when it comes to choosing a finance partner.
Firstly, it's important that the partner is highly supportive and can fully understand your needs and the property market. As a specialised marketplace lender, CrowdProperty has a deep understanding of the residential development process and can solve the financing pain points of smaller developers.
At CrowdProperty, your deal is assessed on its merits and, provided it passes the rigorous due diligence process, developers can gain an edge over their competition with speed, ease, and certainty of finance. CrowdProperty can issue a conditional term sheet to give comfort and surety of first mortgage funding, which allows developers to confidently make an offer.
To find out more, click here.