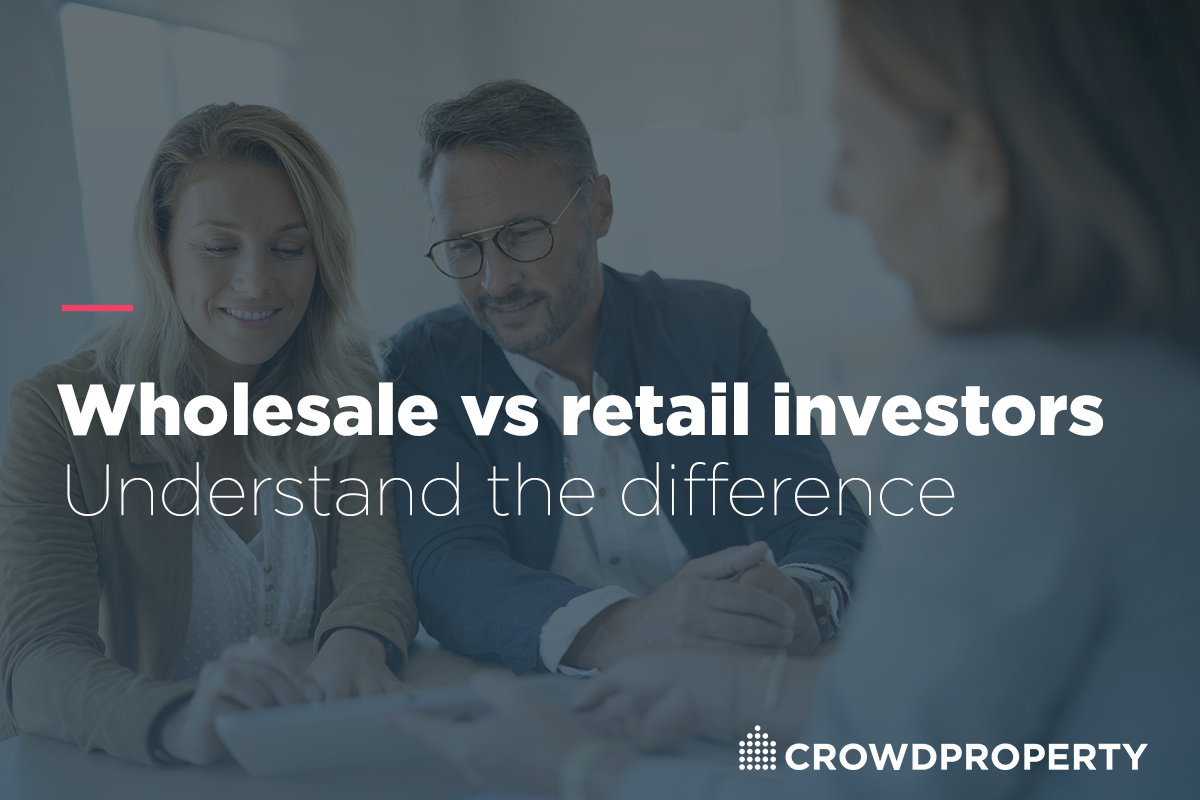 Many investment opportunities are classified as 'for wholesale investors only'. Other investments are open to everyone — these are called retail investors. So, what are wholesale and retail investors? And what is a sophisticated or professional investor? We explain all here…
What is a wholesale investor?
Wholesale investors, or wholesale clients, are people, trusts or self-managed superfund (SMSF) members that can be defined by the following classifications:
Has net assets of $2.5 million, or
Has gross income for each of the last two financial years of at least $250,000 a year , or
Invests a face value of $500,000
Alternatively, a wholesale investor can also be an SMSF, where the trustee(s) for the SMSF meet the above criteria, or controls gross assets of at least $10 million (including any amount held by an associate or under trust that the person manages).
To confirm wholesale status, investors need their accountant to produce an 'accountant's certificate' qualifying that they meet the above test.
What is a retail investor?
A retail investor is, in essence, everyone who is not a wholesale investor and wants to invest in investment opportunities.
What's the difference between wholesale and retail products?
The key difference between wholesale and retail investment products is in compliance. Retail products tend to have much higher regulation and disclosure requirements in a bid to ensure a greater level of consumer protection.
Retail investments are generally available to all investors, and typically have a lower minimum investment amount. For example, our minimum investment amount for retail investors is $2500, whereas for our wholesale Partner Fund it's $25,000.
Wholesale products are offered to investors who are considered to be more experienced in investing and are typically aware of the risks with investments like these.
Furthermore, the documentation around wholesale and retail products is different with retail requiring significantly more detailed product disclosure statement outlining all the product information and associated risks.
What is a sophisticated investor?
If you read around the internet on these investor types, 'sophisticated' and 'wholesale' are sometimes used interchangeably. However, there is a difference. A sophisticated investor is defined as:
The holder of an Australian Financial Services License
Controls assets of at least $10 million
A listed entity, or similar
Investing entities as sophisticated investors can be investment funds/trusts, superannuation funds, companies, and some other entities.
What now?
CrowdProperty Australia currently offers a wholesale investor product but will be launching a retail product soon.
If you're a retail investor, please let us know and we'll get in touch as soon as you're able to register. Click here to register your interest.
If you're a wholesale investor, why not register with CrowdProperty now and take a look at some of our projects and you too could potentially earn up to 8.5% p.a. target income returns* in the CrowdProperty marketplace!
*Target returns, not forecast returns. For wholesale investors only. Terms, conditions and risks apply.