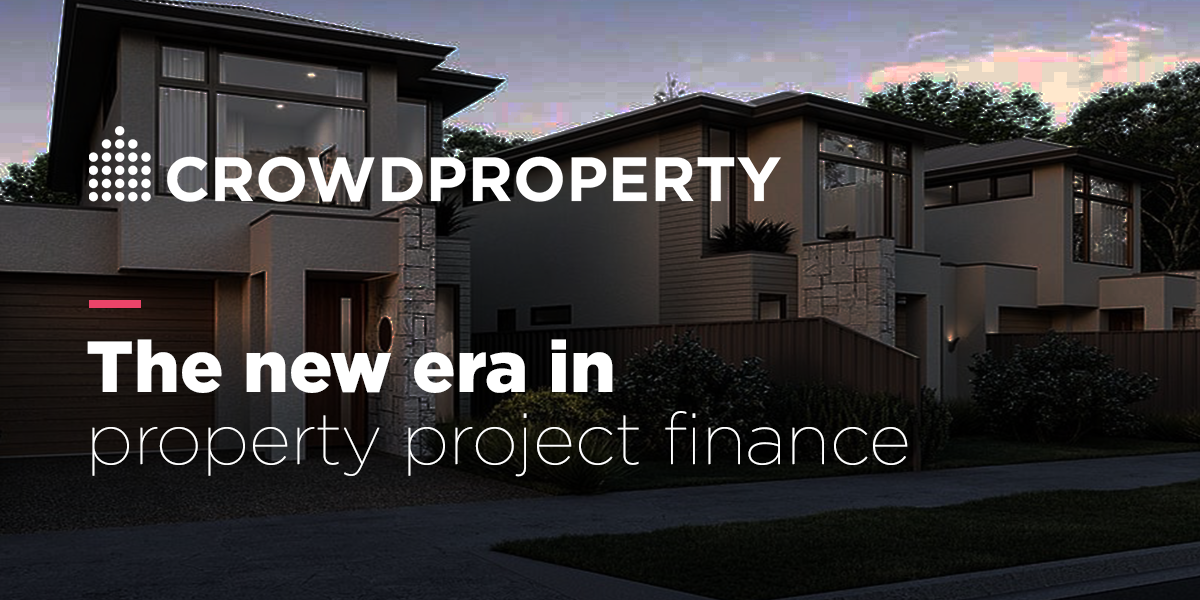 CrowdProperty is a marketplace lender. In other countries, this could be called peer-to-peer lending or crowdfunding, but in Australia, we're a marketplace lender.
On one side of the marketplace, we have small-scale developers who apply for finance to build residential development projects. On the other side, we have retail, wholesale, and institutional investors who invest in these project loans for an interest income return*.
In the middle is the bespoke online CrowdProperty platform, efficiently matching the demand for capital with the supply of private funds.

The borrowers — small-scale property developers
We know from our survey of Australian small-scale developers that access to debt finance is the biggest thing stopping them from building more homes. Small-scale residential projects are typically ignored by banks as they don't understand the projects.
So, where do small-scale developers go for debt finance?
They often look for alternative, non-bank sources, most of which are not property specialists and can come with lots of hidden fees and rates. What is lacking in these lenders is expertise — an understanding of what small-scale developers are trying to do.
Our survey also told us that speed, expertise, and certainty of finance were of critical importance to small scale developers.
Enter CrowdProperty, a business founded by frustrated developers.
When a developer applies for finance with CrowdProperty, their project is reviewed by our specialist property team and indicative yes/no answers are given within the week. We then run each project under consideration through our proprietary 57-step due diligence process. It's so rigorous, we only end up funding around four percent of the applications received. We lend up to 70% of the end sales value of the project.
Once the project is signed off by our investment committee (incl. members from the UK team) and the developer accepts the terms and agreements, the project loan is launched on the CrowdProperty platform for investment.
We like to say, it's 'property finance by property people'.

The investors — aka lenders
We invite retail investors (everyday Australian investors), along with wholesale and institutional investors, to register on the platform and invest in the available project loans. Once registered, investors can see the project loans that are active or coming soon.
We put as much detail up on the project pages as possible to make the project transparent, along with a webinar with the developer to explain the project fully. Investors can then pledge funds to the project loans they like the look of. Once we have received enough pledges, we close the raise and ask for the money, which is transferred to our trustee (and in future will be held in the investor's own payment 'wallet').
Project loans are secured by first mortgage. Retail investors can earn up to 8.5% p.a. target income returns*. Minimum initial investment in a new project is $2500, and $500 for any investments after that. We see investments ranging from $2500 to hundreds of thousands.

Project loan monitoring
Our specialist property team works with the developer all the way through the project to keep track of progress and help ensure it's completed successfully. We aim to become an integral part of the developer's team — a successful project is the best outcome for everyone. Our team provides regular updates to the investors in the loan during the project.
Assuming a successful completion of the project, the developer pays back the loan and interest, and CrowdProperty pays back the investors their capital and interest income.
It's important to note that there are no guarantees in investments like these (as it says in our disclaimers and PDS). Having said that, CrowdProperty UK — the company we are modelled on, and which is a shareholder in us — has a 100% capital and interest payback track record in nine years of operating. Something we have continued here with our first projects paid back in Australia.

Build wealth, build homes
CrowdProperty was founded by developers and property investors who were fed up with traditional lenders making it difficult for small-scale developers to finance their projects.
In the UK, CrowdProperty has now funded the constrcution of over 3300 homes worth $1.55bn. We're bringing the same model to Australia and you can gent involved — invest in project loans and support the construction of more sorely needed in homes in Australia and earn an income along the way.
#Togetherwebuild