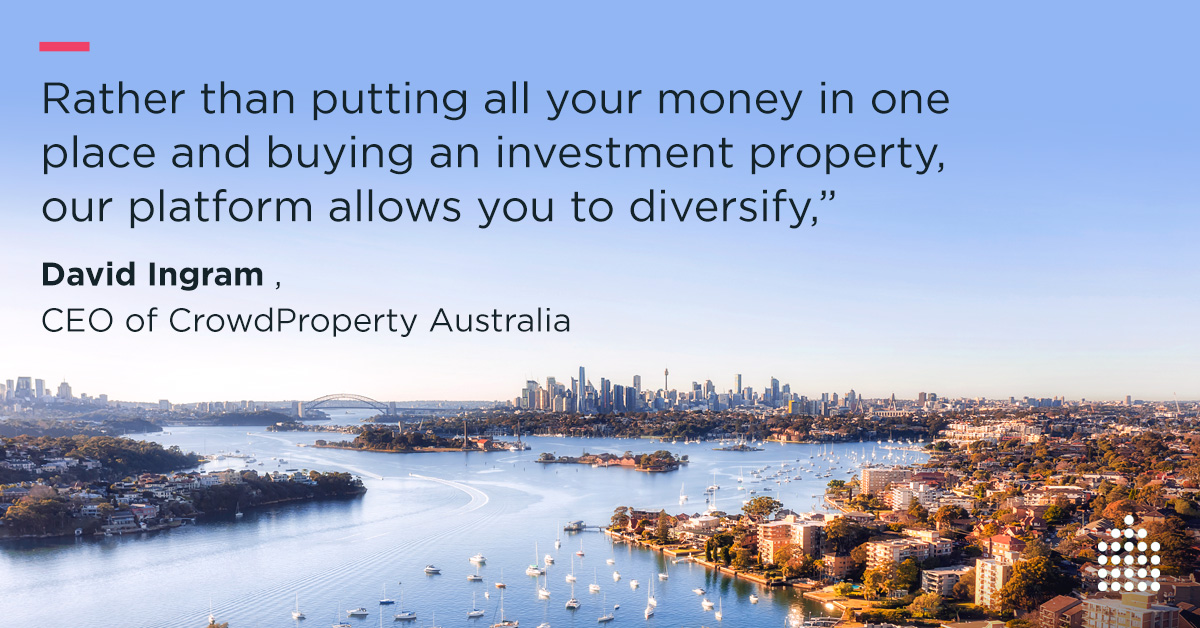 Private real estate debt funds can present a range of advantages for investors as an alternative asset class, including reducing risk by diversifying their investment across multiple projects, geographic locations and across different property development phases and investment terms. They may also offer protection against rising inflation.
As an alternative asset class — in the context of non-bank marketplace lending — private real estate debt consists of loans made by a non-bank marketplace lender for the purpose of developing residential property projects. There may also be opportunities to invest in commercial or industrial property developments.
Marketplace lending platforms such as CrowdProperty bring investors' capital to borrowers. This can achieve exceptional efficiency when it comes to matching supply and demand for capital, something the traditional banks cannot provide.
In addition to solving the funding pain points of small-scale developers, private real estate debt via these platforms offers investors a range of advantages as an asset class. These can include reduced risk, greater opportunities for diversification and the convenience of the online investing experience.
Greater convenience
As an asset class, private real estate debt provides an alternative exposure to the real estate market via loans.
"If you invest in a private real estate debt, your original capital invested must be repaid plus a defined amount of interest, known as the 'target income return'. Senior debt is also the first amount to be repaid to investors, whereas equity is the last," David Ingram, CEO and co-founder of CrowdProperty Australia, said.
"This is especially the case with the first mortgage-secured or senior debt that CrowdProperty offers."
Acquiring private real estate debt via marketplace lenders like CrowdProperty is as easy as submitting an online application (including an investor suitability test to meet the target market determination requirements) to invest in a project loan on its platform. Individual investments can be for as little as $2,500, while the investment terms are typically from six up to 18 months.
Diversification across multiple projects
The convenience of investing in private real estate debt also makes it easier for investors to achieve greater diversification by allocating their investment into multiple project loans.
"As an alternative to putting all your money in one place and buying an investment property, our platform allows you to diversify," Ingram said.
"We've got projects running up and down the east coast, right down to South Australia. This gives you the opportunity to diversify small amounts into more projects and spread your risk."
Investing in different phases of a property development means you can also diversify your investment across a range of investment terms, up to 18 months in duration.
In the UK, CrowdProperty's average retail investor has an allocation in over 70 project loans, achieving a level of diversification that shields them from potential losses in the event that individual developments run aground.
As an alternative asset class, private real estate debt may also offer protection against inflation. When official interest rates rise, so do lending rates, resulting in investors receiving higher returns and providing some protection from increases in the rate of inflation.
Specialised sector expertise
The expertise of specialised marketplace lenders may enable them to do a better job than traditional financial institutions when it comes to the due diligence, selection and ongoing monitoring of projects.
"We're property experts, as opposed to traditional banks where you're dealing with someone who is lending to a small business one minute, then lending to the construction sector the next," Ingram said.
"Our investment committee alone has over 100 years of combined property development experience."
This expertise means CrowdProperty can also help foster the success of loan projects by support and advice to developers.
"We are property people lending to property people," Ingram said. "While we're doing that due diligence process, we're adding value to the projects throughout the property development journey, as well."
Visit crowdproperty.com.au to learn more.